Januari 10 2020
The weather in the southern of Sweden during the last couple of months have been terrible. There has just been rainy/cloudy and a couple of degrees warm, no snow. I have been out an a couple of photowalk despite this, I have just not been updated the blog though.
Went out on a short walk today. There has been a lot of water in the stream were i live during the last weeks. I guess it is due to the warm and rainy fall/winter we just experienced.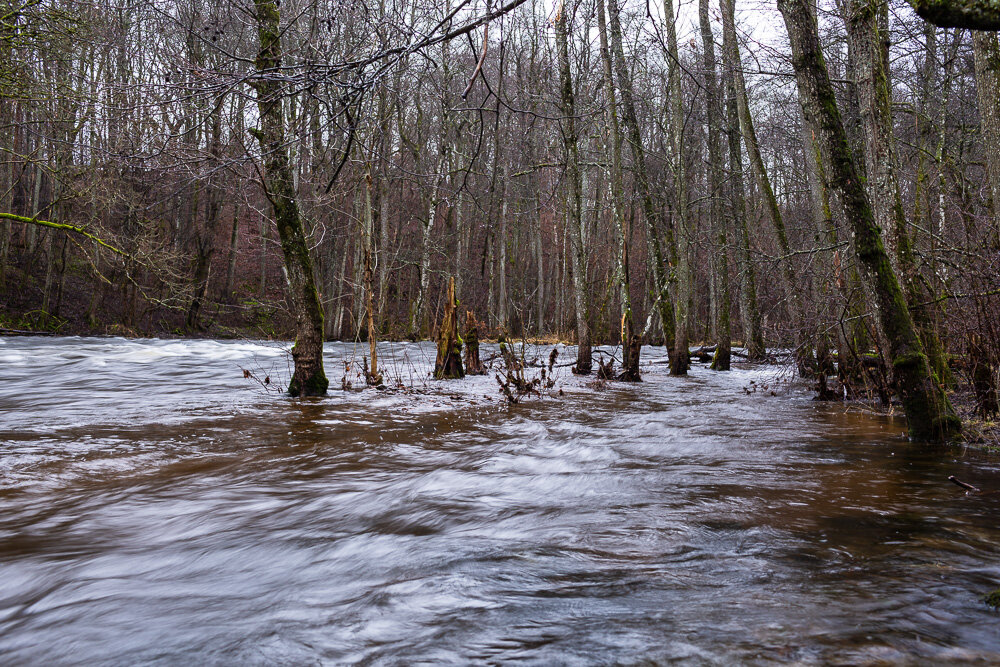 Usually it is possible to walk out to the trees in the middle of the picture!
I usally love taking pictures in the fall/winter. This is usally the time of the year when i am outdoors and photographing the most. This fall/winter have been terrible from this perspective. The fall colors disappeared very quickly and we haven't had any winter yet. I cross me fingers it will come very soon. I share some documentary photos from my photowalk today.